Finally – Berry has tackled a real Australian beach.
It's really unheard-of for a little Australian girl to reach 19 months without seeing a
real
beach, but that's what happens when you live in Washington. We did visit Cannon Beach in Oregon and it was charming and picturesque and hauntingly windswept – I'm just saying if you need your jeans and anorak to visit, it's not a
real
beach.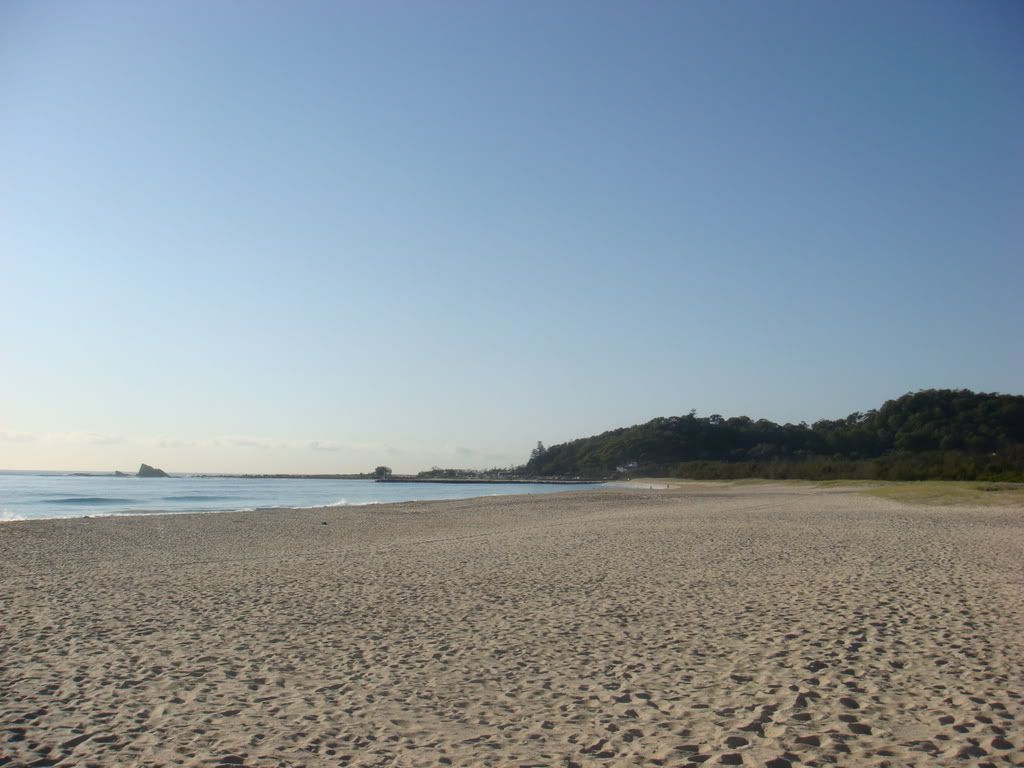 We took Berry and cousin C to the beach at Currumbin the morning after Aaron and Sue's wedding. Sparkling white sand as far as the eye could see, and real crashing surf, and sunshine so bright it was hard to look at the sky.
This
is a beach.