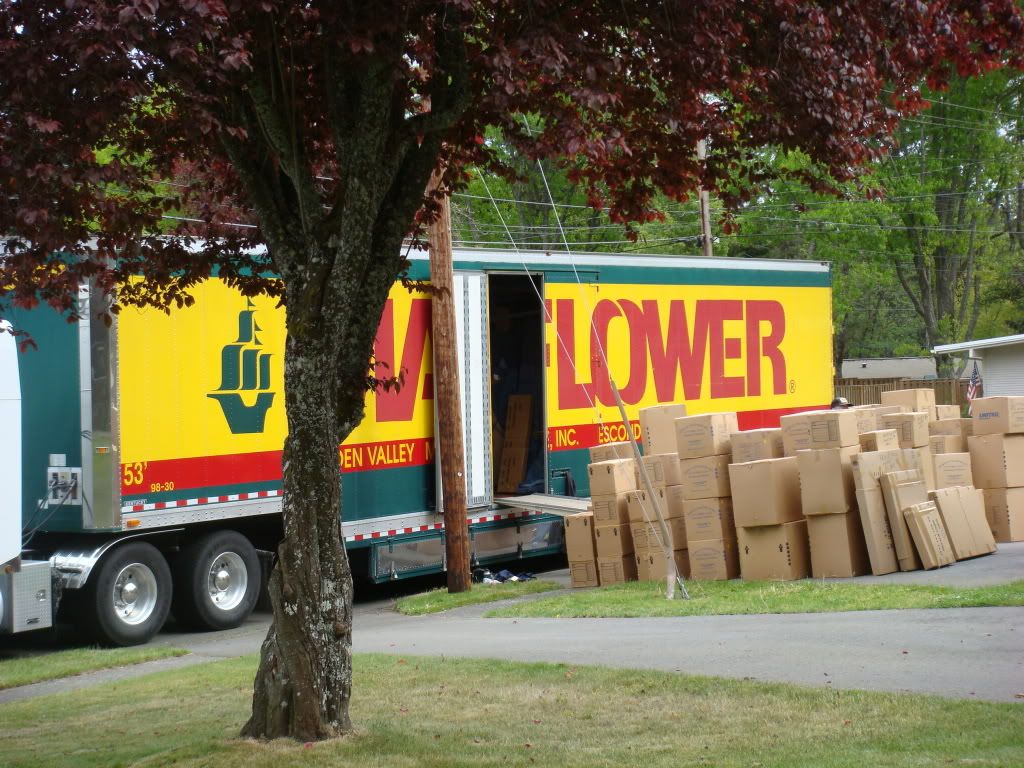 Everyone's packing up and moving. We're surrounded by towers of boxes, and in our little corner of the neighbourhood alone, six families are leaving for new stations.
This mountain of boxes is part of Mike and Marianne's move. We've been within a stone's throw of them for the whole three
long
years of residency – Mike and Nathan work together, and we lived on the same street on-base in Mississippi, and after Hurricane Katrina sent us up here we ended up next door to each other.
They left for California yesterday, where Mike's going to start his fellowship. We're really going to miss them.
We leave in exactly two weeks. Despite the endless packing, I'm not sure that's really sinking in yet...