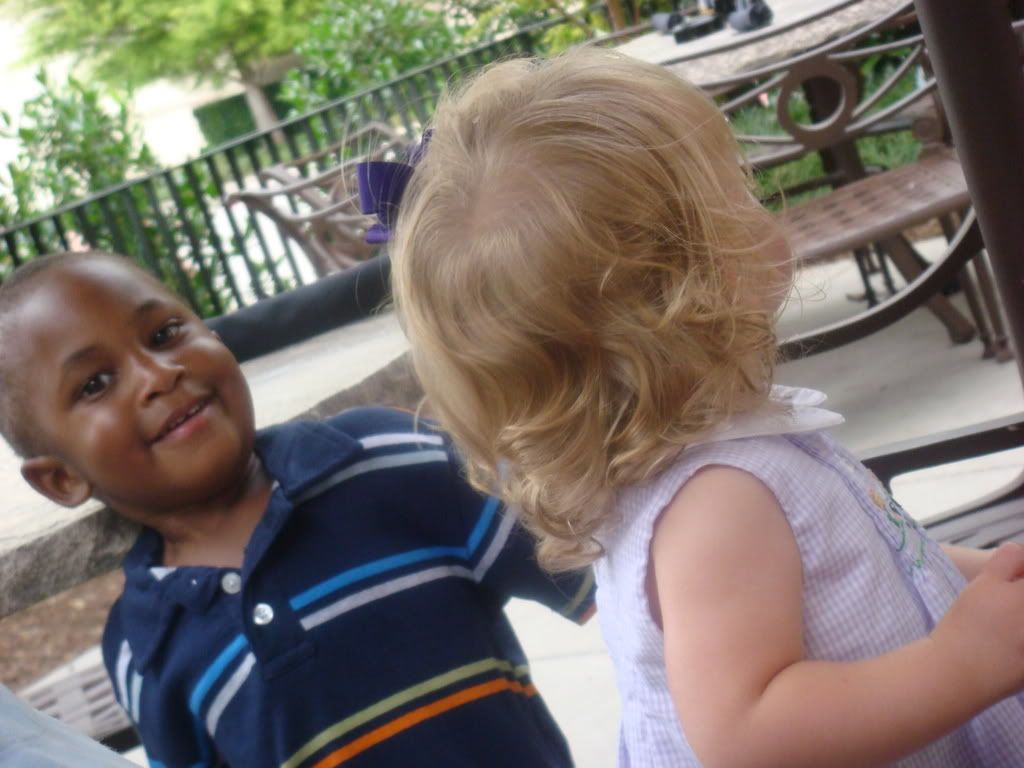 We finally made it to Dallas, back to civilisation -- and even though it was just an extended pit-stop, Berry wasted no time finding her feet.
First order of business: make some new friends.
Check.
Meet Makai, Berry's new friend.
The entire friendship consisted of a half-hour chasing each other around the garden restaurant at Northpark, but they had a really fantastic time...