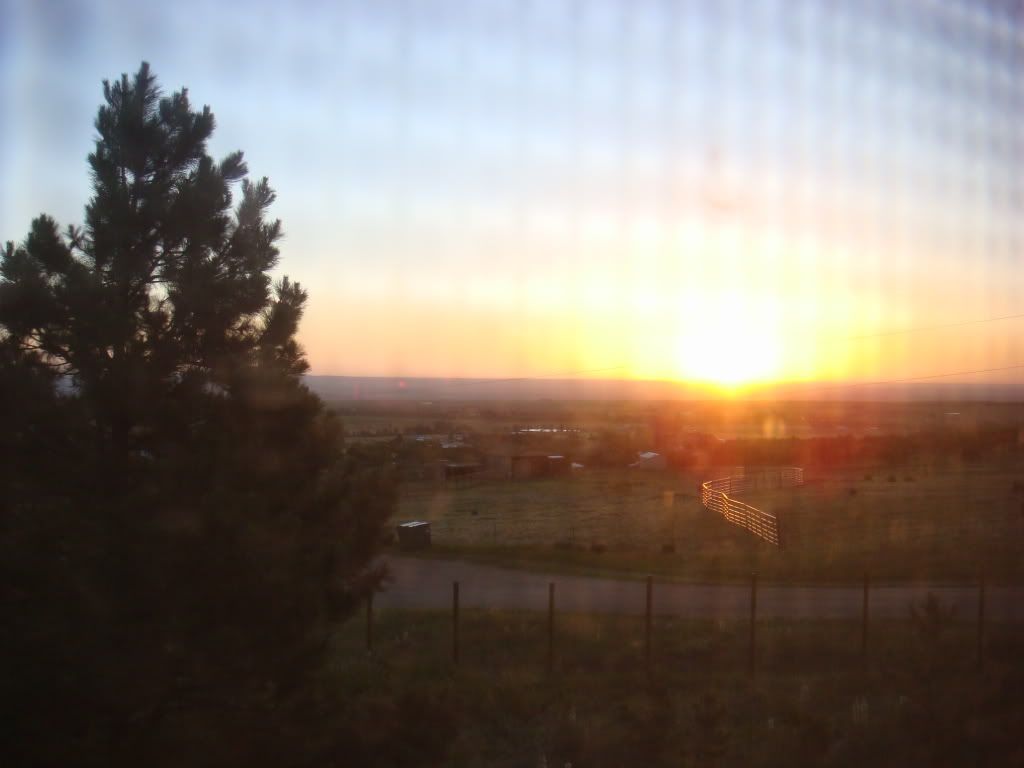 Six hundred and thirty miles. Thirteen hours. More than half a day. And did I mention
630 miles?
That's how far it is from Tremonton, Utah to Pueblo, Colorado, and we drove it all in one day. This time Berry regained her Toddler of the Day award (improving on
her previous day's performance
) and we had
Bob The Builder
playing all day, instead of
The Wiggles
.
Thirteen hours of anywhere gets very boring, and Utah and Wyoming are long on endless plains and short on Starbucks, which makes staying awake a bit tricky. But at least we had fabulous things waiting for us at the end of the road.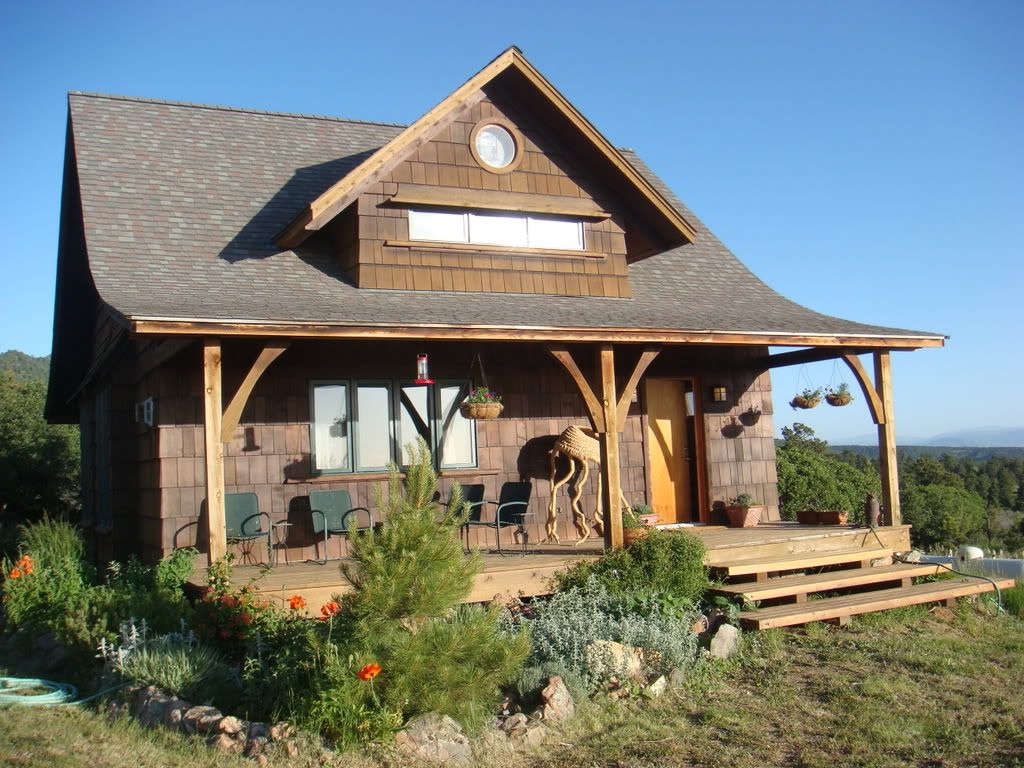 Joe and Christy, Nathan's godparents, are fabulous artists who live in this amazing place just outside Pueblo, Colorado. They have llamas living across the street and acres of wildlife all around. What artist wouldn't love to live here?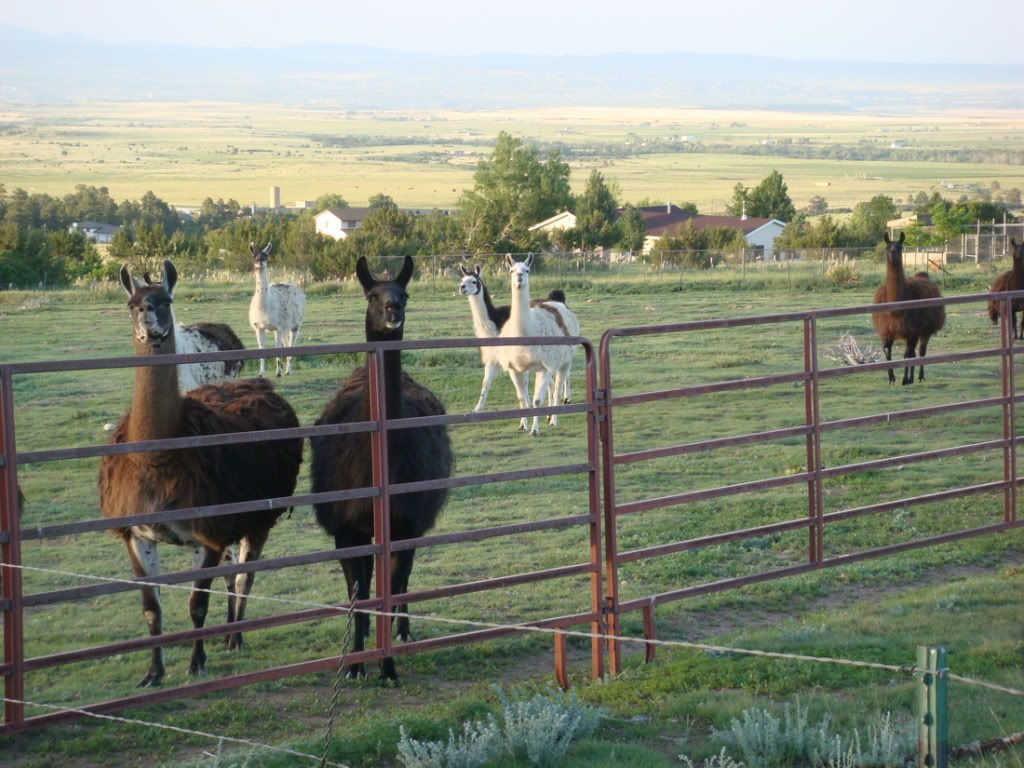 Joe took us for a trek around the back of their land and casually (too casually, I thought) mentioned the bears they see roaming around up there.
BEARS!
Bears, bears, bears.
I've been quite preoccupied with the dangers of bears and cougars and mountain lions and other non-Australian wildlife threats, ever since I moved to the States. And particularly since I read about bear attacks in Bill Bryson's
A Walk In The Woods
. In his book about Australia (
In A Sunburned Country
),
Bryson is hilariously liberal in detailing how Australia is crawling with the most dangerous animals on the planet -- and ok, you can argue that. But very few of Australia's- most-dangerous will take your limb off for choosing the wrong path on a hike. Kill you in seconds with poison, yes -- but they'll leave your limbs in place. And I'm quite fond of my limbs.
Anyway, that gave me some pause for the rest of the hike, especially when Joe pointed out where one of their neighbours had been leaving large roadkill out for the bears to eat. Like they needed encouragement or something... the bones were picked disturbingly bare.
Christy is a transplanted Southern belle, so after our scary/pretty walk, we had the most incredible southern fried chicken and potato salad and all kinds of other things you should never eat if you want to live a long time. It would've been a fantastic dinner on any day, but it was especially, heartbreakingly good after miles of Denny's dinners and McDonald's salads.
That night we slept upstairs in the fabulous house that Joe built. Usually when people say "I built this house" they don't mean
with my own two hands
-- but that's what Joe means. It's an incredible place. And in the morning, just to make sure our stay would be completely unforgettable, this was the sunrise.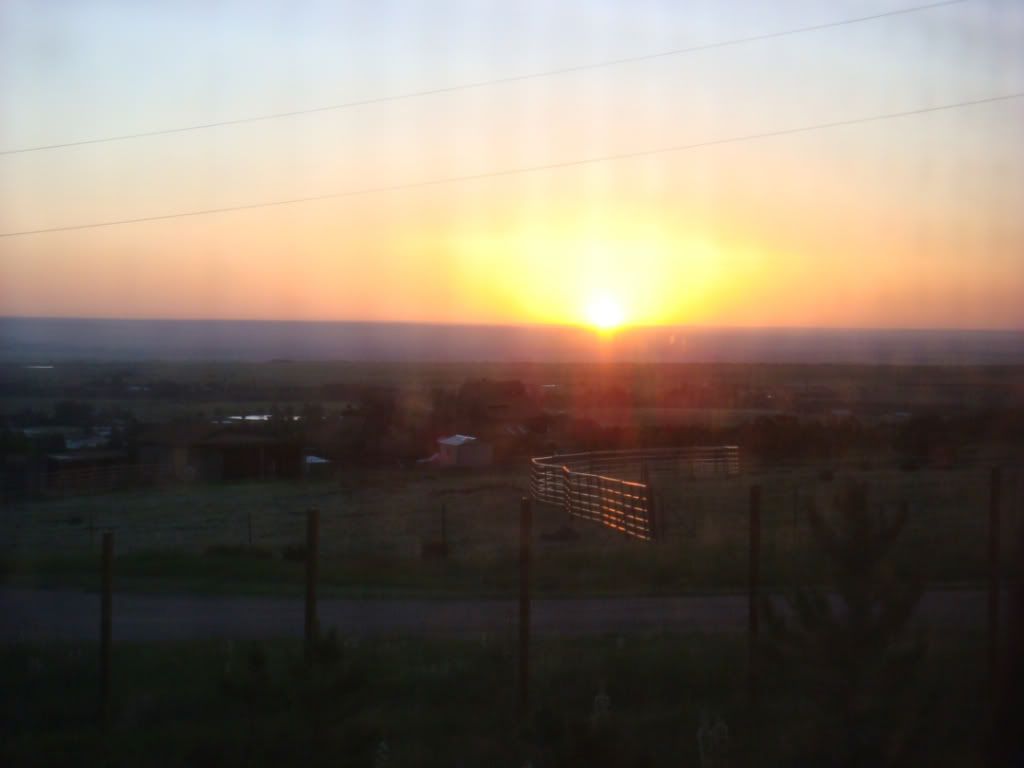 I'm telling you, those llamas are living the good life...