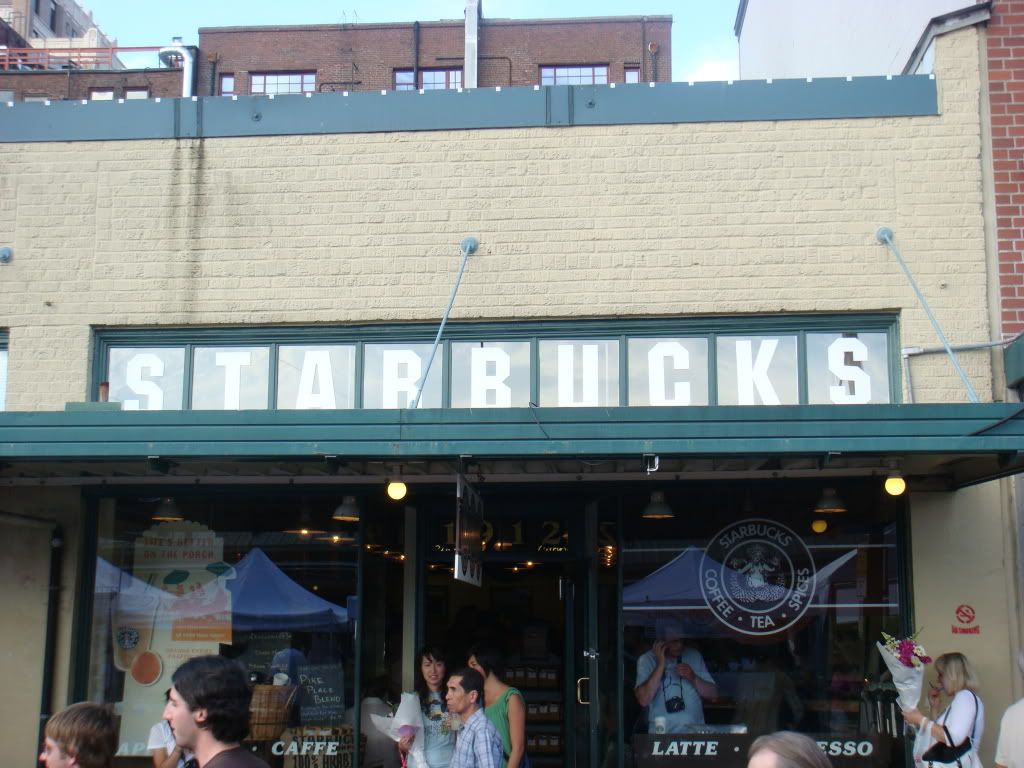 For anyone who's ever wondered what the very first Starbucks looks like.... this is it. Turns out it opened in 1971... for some reason I thought Starbucks was older than that. We went to this one (again) on our third-last day in Seattle, right after we said our goodbyes to Pike Place Market.
It's true what they say: Seattle really
does
have a Starbucks on every corner. I don't drink it myself, but I'm told any coffee is good coffee when you're cold 80% of the year...
Seattle's also home to "the largest Starbucks in North America" (to quote the excited girl who served me there). I took my mum and dad to that one -- by accident, not as a tourist attraction I swear -- when they visited from Australia. I don't have a picture of that one, maybe because it's too big...